Shortest Trip to Earth
Shortest Trip to Earth is on Steam!
check it out: https://store.steampowered.com/app/812040/Shortest_Trip_to_Earth/#app_reviews_ha...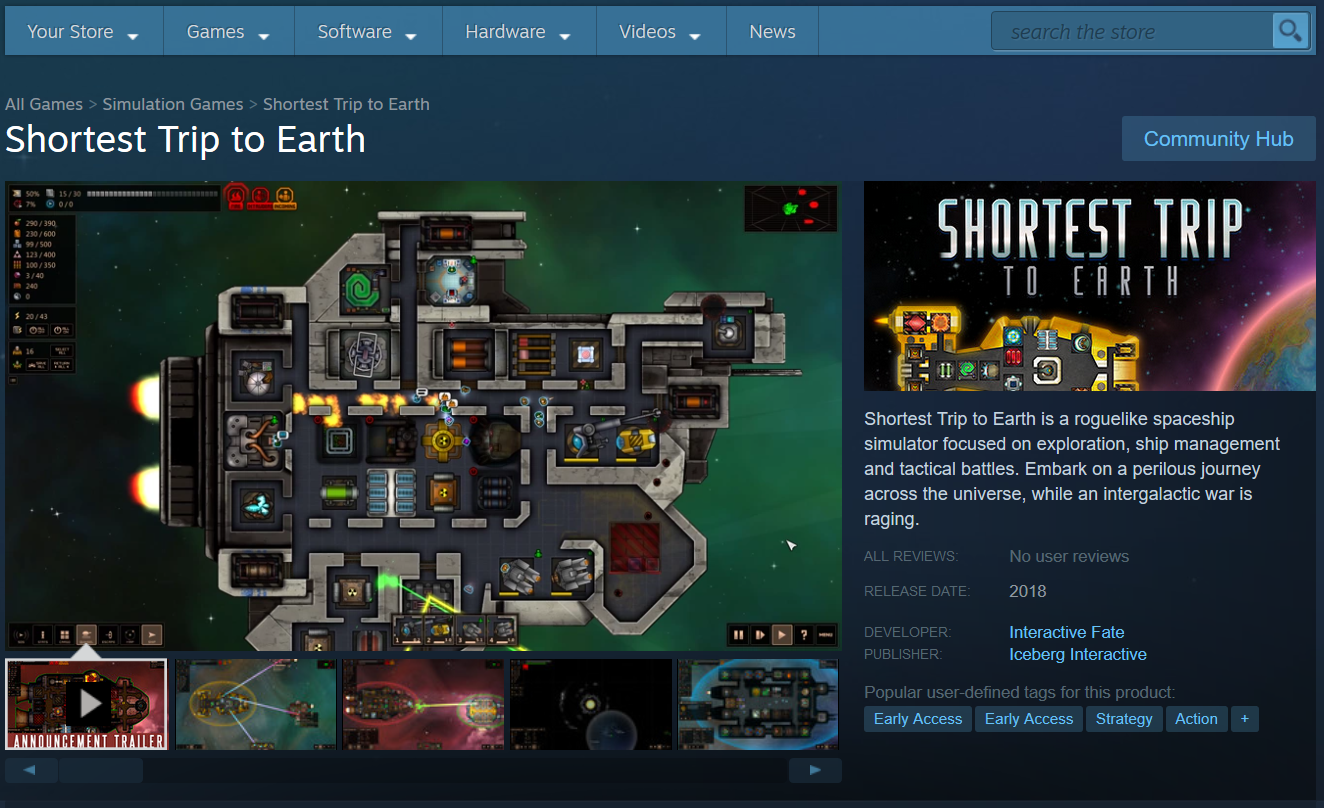 Shortest Trip is a cozy top-down spaceship simulator (survival/roguelike) focusing on life inside the Mothership, adventuring in procedurally generated universe and tactical combat.
Inspired by FTL and Firefly, along with other masterpieces, such as Star Control II. Game design by one of the developers of Teleglitch: Die More Edition.
Features:
Master the art of survival in unexplored space!
Ship module & crew management
Procedurally generated universe full of beautiful, yet deadly detail
Real-time tactical combat, boarders, nukes
Hundreds of multiple-choice events with 1000+ unique illustrations
100+ high resolution space ships
Light story featuring sex, (legal) alien drugs & philosophy
Message from Shortest Trip developers:
After three years of hard work, Shortest Trip is nearing completion. We continue to work full-time to bring you the game. You can also see some progress visualized at our IndieGoGo page (the campaign has ended) at https://igg.me/at/shortest-trip